Explore Our Indoor Playground in Atlanta
Come discover our indoor playground in Atlanta today! Ready Set FUN! uniquely combines active play with augmented reality and technology, so children are not only active and burning energy but are also using their imagination and staying creative.
Our classes, events, and play are designed to encourage a sensory adventure for children while offering convenience to parents. By providing innovative indoor play for kids, we create elevated experiences for parents looking to entertain their kids while expanding the possibilities for fun.
Indoor Play Options For Kids
There is truly something for everyone with spaces created for your child's interests! With a modern, clean feel that's welcoming for all ages, our facility houses targeted learning zones. These rooms are designed to improve creativity, promote movement, spark imagination, and increase hand-eye coordination. Toddlers and children will each discover new ways to develop skills, but the best part is they'll have so much fun while they're learning. It's an experience crafted with your children's best interests and enjoyment in mind.
Our indoor play space is a great way for kids to stay active and interested. And for parents, we have a boutique coffee shop where you can unwind while your child is enjoying a safe play environment.
Spaces for your child to explore include:
Soft Play Adventure
Our soft play is a maze of adventure for kids! Watch as your kids climb, swing, slide, and move all around our soft play area. Our popular ball fountain and ball dump steal the show! Your kids will want to spend hours here!
Imagination Art
Hand-crafted drawings come alive on the big screen. Kids color in our special characters any way they like before seeing their artwork magically reappear in animation form on the wall. Watch as these characters come to life, explore and interact in their new world. With marine life, farm animals, dinosaurs, airplanes, and fantasy, there is always something new to create.
Imagination Sandbox
We use super cool light technology to create a world of discovery. Our sandbox has a different theme every day. From sea life to dinosaurs to safari animals, your child will see it all in this sandbox.  As the kids play, the figures move around for a super cool experience!
What Makes Our Space Different?
Location. We're in a great location for families in the Atlanta and Sandy Springs area. You can find us off Roswell Road. There is plenty of room to run around and explore, with different spaces for various adventures. We've created an indoor play space for parents and kids to feel comfortable and safe.
The parent perspective. We're parents and we created a place that parents would enjoy just as much as kids. Ready Set FUN! is bright, friendly, and clean. It's modern and welcoming—the perfect place for family fun. And while your children are having fun, you can take a moment for yourself at our in-house coffee shop!
Our story. We're focused on our mission and our priority is on providing a quality place for fun in our community. This means we want our facility to be convenient, exploratory, and energetic. Our indoor playground encourages luxury and creative imagination play for children and families. Along with play, we have classes and birthday parties.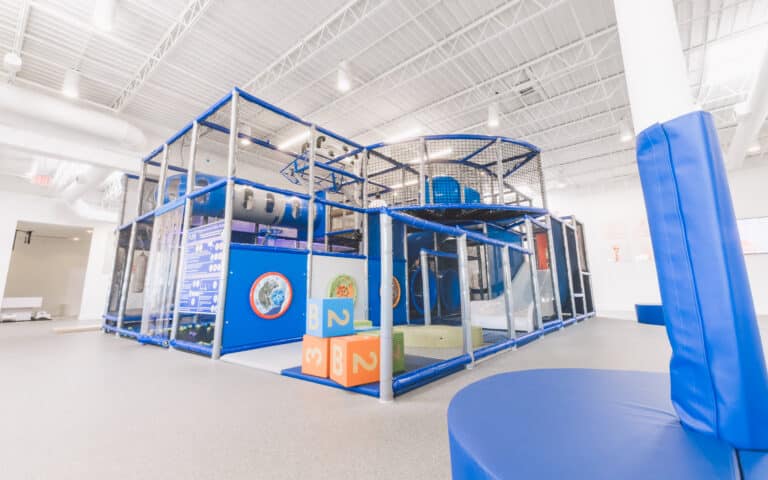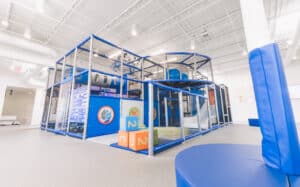 Activity ages vary. Our Soft Play Adventure is available for children starting at 6 months with parental supervision. The Imagination Sandbox and Imagination Art rooms are for children 2 years old and up.
Our play areas are considered "Shoe-Free Zones" for both adults and children. Socks are mandatory and available for purchase inside our facility as needed.
Want to take a virtual tour of our space? Check out our 360° tour here.
You can find out more about our unlimited playtime monthly memberships for indoor play access! To start discovering how Ready Set FUN! inspires learning today, access and enjoy our different indoor play spaces!
If you'd like more information, you can call us at (404) 596-5566 or email contactus@readysetfun.com!