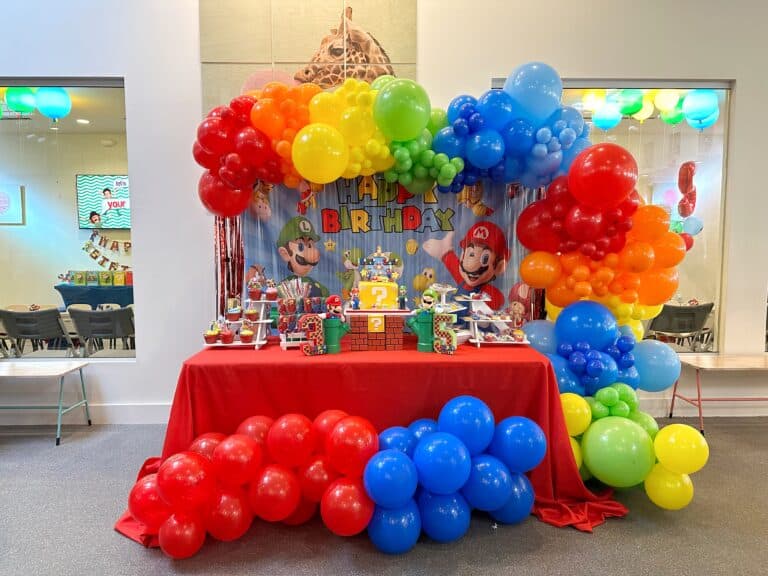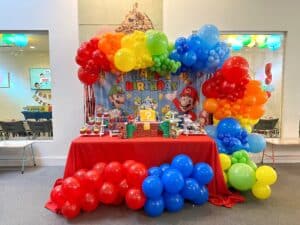 Whether you just want to host your child's closest friends or you want to throw the party of the year and rent out the entire space, you will get our dedicated attention and care.
Our Parties are designed based on the number of kids attending. Each standard party package ALWAYS includes 2 hours of playtime, 90 minutes of birthday room access, all setup and clean-up, and an event host to coordinate your party. You will also be able to select from one of our birthday themes, which includes plates, napkins, and minor decorations. Juice and a snack for each child are also included in the package. We have other add-ons such as food and entertainment available for purchase.
We have multiple packages based on the number of kids attending:
FUN! Party – Up to 10 Kids ($395)
WOW! Party – Up to 15 Kids ($495)
POP! Party – Up to 20 Kids ($595)
BOOM! Party – Up to 25 Kids ($695)
STAR! Party – Up to 30 Kids ($795)
Mini-SPARKLE! Party – Up to 4 kids ($395)
Big-SPARKLE! Party – Up to 8 kids ($595)
ENDLESS! Party (Private Event)
We require a 50% deposit at the time of booking. Refunds for events canceled more than 30 days ahead of the event date will be assessed as a 10% processing fee. All deposits are NON-REFUNDABLE if you cancel your booking within 30 days of your event date. No exceptions.
Make sure to review all our birthday pages for more information prior to booking. We are a cash-free business. All major credit and debit cards are accepted. A 3% transaction fee is added to all booking totals. An additional 5% service fee is added to all non-private events. You will have a choice to leave a gratuity for our team on the day of your event after you receive exceptional service. Private events will have an automatic 15% service fee added to their total.
Themes Catering Entertainment Design Policies Reserve Your Party
Let Our Team of Experts Help You Start Planning Your Kid's Birthday Party Today!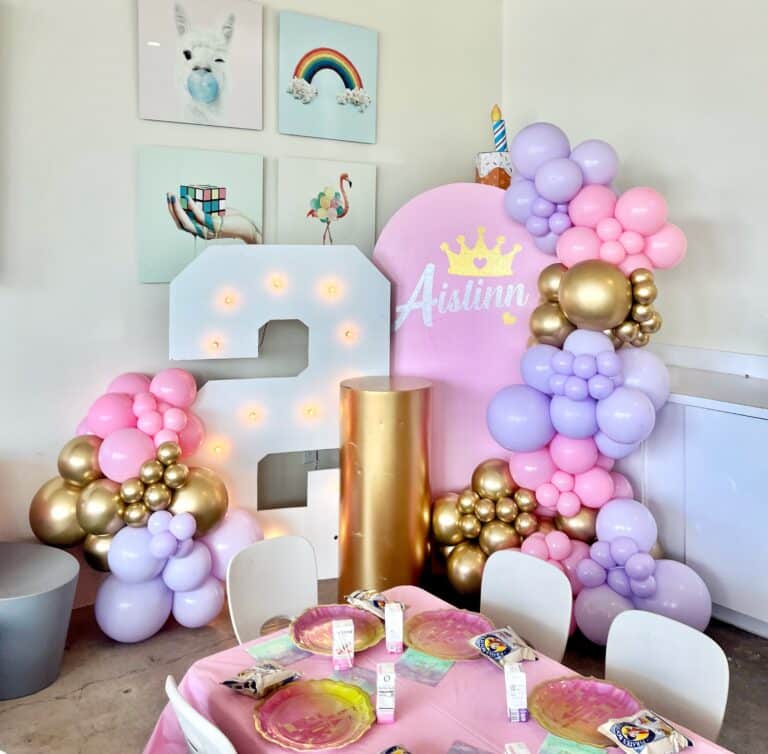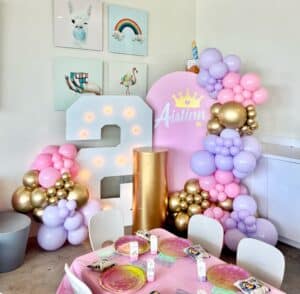 We created an indoor play facility that brings together luxury, convenience, and creativity for families. Our rooms were designed with innovation and imagination in mind, and a lot of our play is a combination of interactive and augmented reality! Your kids will have so much fun exploring the different play options while learning and developing important skills! And what's more fun than doing all of that at a birthday party?
Our team can't wait to help plan your next event! We're happy to do the work so you can enjoy the party! You won't have to worry about setup or cleanup, you won't have to worry about what to eat, and you definitely won't have to worry about entertainment! We've got you covered! From our boutique coffee shop to our open play area, our facility comes fully equipped to create the birthday party you were imagining!
With your choice of package, theme, and customizable options, you can make this birthday party exactly how you want it to be for your child!
Kids Birthday Party Packages in Atlanta
At Ready Set FUN! we are proud to offer a variety of customizable kids' birthday party packages in Atlanta. We are party-throwing experts! From the smallest detail to the most obvious elements of a great party – we take care of it all. We are confident that we will throw an unforgettable party you and your child will love. If you want to go above and beyond, we offer private birthday packages as well. Let us help you throw your next party, contact us today!
Make sure your child's next birthday is the BEST. DAY. EVER!