Sparkle Lounge
Come and visit our Sparkle Lounge for the most fun in Atlanta! Your child can sit back and feel their best with their friends! Our lounge offers a variety of activities with the perfect balance of relaxation and fun. 
Our convenient Sandy Springs venue has everything from happy music to vibrantly charming décor, so your kids can truly immerse themselves in the spa experience! Bring the family in for a day of pampering and entertainment at Ready Set FUN! 
What's Sparkle?
You can book our Sparkle Lounge for your next birthday, or you can join us at select times and dates for Sparkle Playdates.  All our Sparkle! events include the following activities: 
Glimmer & Glow Facials
Before we beautify, we have to purify! Start your makeover with a facial.  We use ready-made and kid-friendly products that will not only give the kids a pampered feel but also a fun experience!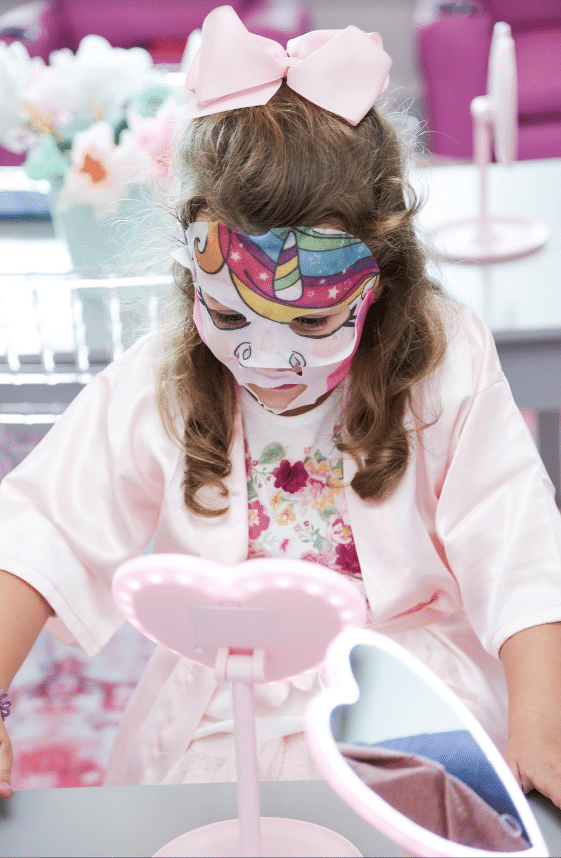 Shimmer & Shine Manicures
Our lounge is known for the Shimmer and Shine! Kids can choose from a variety of nail polish colors to match their personalities.  We don't cut nails and don't use any sharp objects.  This is meant to give the kids a fun pampered feel only so moms can take a break while the kids get fancy!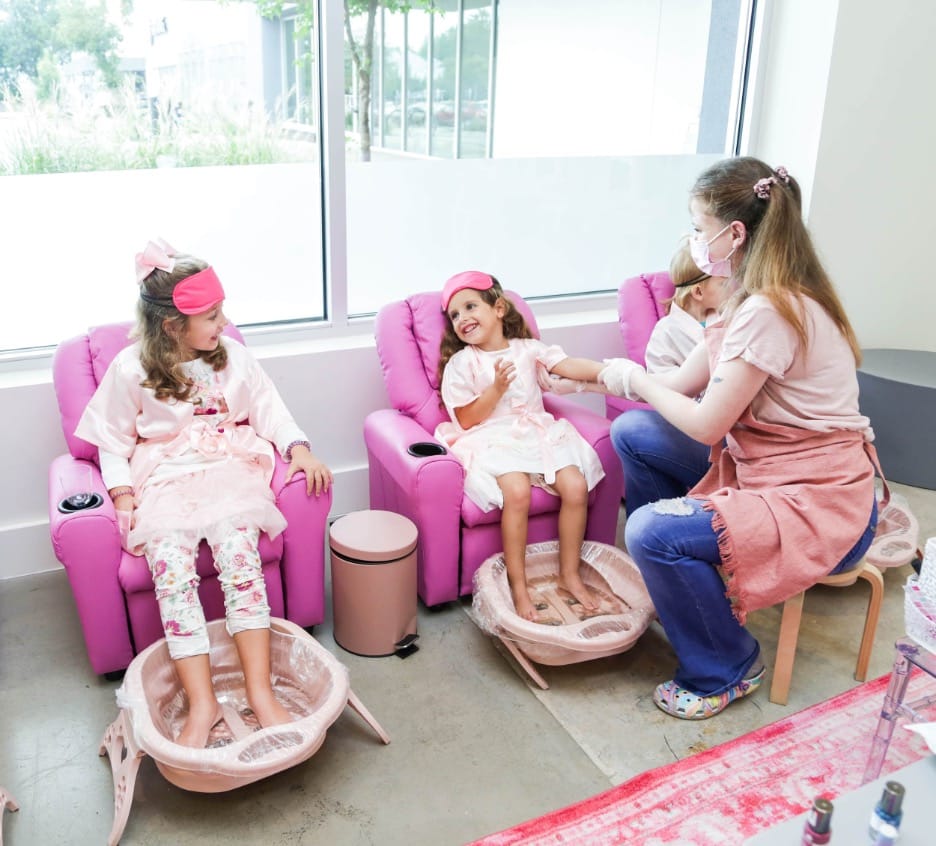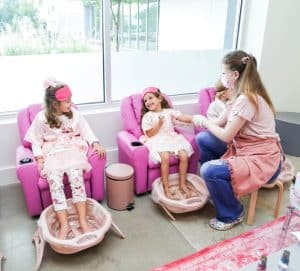 Sparkle BirthdaysSparkle Playdates
Need to Know/Policies
Sparkle Services are available to children ages 3-10 only.

 

Everything we use is child-friendly, safe for sensitive skin, and high quality.

 

Please note that no cutters or sharp instruments are used for this service as this is an activity/experience and not a beauty service from licensed professionals.

 

Please remove any nail polish prior to arriving, this will allow us to dedicate more time to the spa experience within the given time slot.

 

Socks are required to enter our facility and may be removed only when in the Sparkle Lounge. Children will not be permitted to play on the indoor playground with wet nails.